Post by [✘] AUBREE☓CELESTE [✘] on Dec 1, 2018 12:19:04 GMT
-- DIVINE WRESTLING --
COMPETITORS APPLICATION/CONTRACT


AUBREE CELESTE


S I N G L E S C O M P E T I T O R
-----------------------------------------------------------------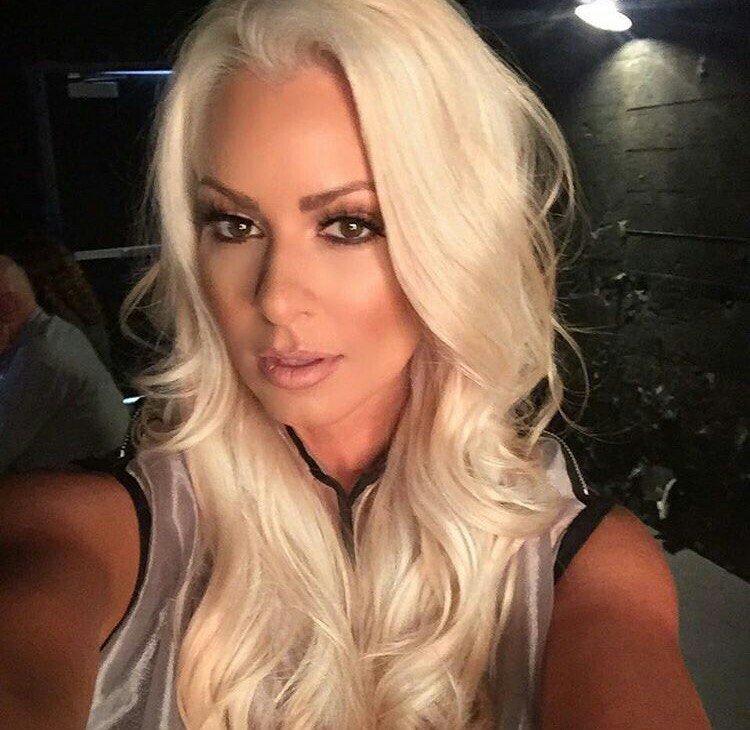 B A S I C S
Full Name:
Aubree Celeste-Mazzio
Ring Name:
Aubree Celeste
Nickname:
'Dynamic Beauty', 'Dynamic Goddess', 'Golden Goddess'
Picbase::
Maryse
Gender:
Female
Age:
Twenty Five
Home Town:
Manchester, England
Height:
Five Foot Eight Inches
Weight:
115lbs:
D E T A I L S
Alignment: HeroEntrance Theme:
Tata Young - 'Sexy, Naughty, Bitchy'
Entrance Description:
The lights go out for a second Before pink and blue lasers hit and the lighting flashes to gold. 'Sexy, Naughty, Bitchy' hits the sound system as the Dynamic Goddess Aubree Celeste comes out to wild cheers from the fans! She stands on the stage and raises her arms while her gold pyro goes off behind her! Aubree runs down the ramp and slaps the fans hands before sliding into the ring and walking up to the ropes. She hangs onto the turnbuckle and flips her hair as she stands on the ropes, raising her hands to the fans and waiting for the bell to start her match.
Attire:
[1]
[2]
[3]
[4]
[5]
Fighting Style: Technical/SpeedFavorite Match Type: LadderWeapon of Choice: Ladders
T R A I T S
Will Do: Fight until the end. Put in all of her effort. Help her teammates and friends. Fight for gold.Won't Do: Refuse a challenge. Back down from a fight. Cheat to win a match.Personality: Aubree Celeste-Mazzio is a British professional wrestler and former world champion. Aubree is easy going and loves a challenge in the ring. She is married to Dominic Mazzio and has a child, Aurora with him. Aubree has spent years training with her husband who is one of the world's most powerful people and has made herself into an elite athlete and wrestler. Aubree made huge achievements in EHWF where she spent over 5 years competing. She is a kind and easy going individual and enjoys challenging herself against other opponents. Aubree is a former world champion and only one of two female champions of the world. Among many other titles and achievements, Aubree has earned the title of world's most beautiful woman on many occasions. More than anything in her professional wrestling career, Aubree loves chasing gold and competing in the ring with great opponents.Catch Phrase or Quirks: N/AStrengths: Trained by her husband Mazzio one of the greatest fighters in the world. Amazing athletic ability, strength and speed. Skilled wrestler. Highly intelligent. Great ring Awareness. Lots of energy and stamina.Weaknesses: Can be too compassionate or forgiving. Finds it hard to counter resilient opponents. Can be stubborn at times.
M O V E S E T
Finishing Moves (max 2): • BEAUTIFUL GOODBYE (INVERT STOMP FACEBUSTER)
GODDESS SLAM (MILITARY PRESS SLAM)Signature Moves (max 4): • LIGHTS OUT (SITOUT DOUBLE UNDERHOOK FACEBUSTER)
SUPERKICK
MAZZIO LOCK (INVERTED CAMEL CLUTCH)
Regular Moves:
TILT-A-WHIRL MATT SLAM
ONE HANDED BULLDOG
CROSSBODY
NORTHERN LIGHT SUPLEX
CAMEL CLUTCH
FORWARD RUSSIAN LEGSWEEP
SPINNING SIDE SLAM BACKBREAKER
BELLY TO BACK FACEBUSTER
DIVING ELBOW DROP
RUNNING HIP ATTACK TO THE HEAD OF AN OPPONENT SEATED IN CORNER.

Desperation Finisher: Hurricanrana cover out of nowhere

Final Destruction (Complete Finisher): Dynamic Finish (Corkscrew Moonsault from the top rope)

Signature Attribute (Select 1): Forward
M I S C
Manager (If Any):Relationships: Mazzio (Husband)

Friends: N/A

Rivals: N/A

Goals: To find her way to championship gold. Make a name for herself in Divine.

Notes:
O O C I N F O
---------------------------------------------------------------------------
Name: Jenny
Location: Cardiff, South Wales, UK.
Age: Twenty Five
Contact:

RP Experience:Where You Found Us: